The culinary meeting point on KÖ
Classy. Tasty. Open. Rosalie's
Kö Delicious: The Deli I Café
in Düsseldorf
On KÖ is where the world strolls about, at Rosalie's it comes around. A champagne for elegant pleasure in between or a delicate treat in your hand – finally there is a Deli | Café with Breakfast "All Day" in Düsseldorf. Enjoy your get-together in the sun at our outdoor seating area – leisurely hours in a tasteful ambience. Stylish interior design with stainless steel and cosy upholstered furniture that will touch your senses. Indulge in delicious oats, savoury rustic bread and an exquisite choice of drinks after work.
Enjoy life at ease – at Rosalie's Deli | Café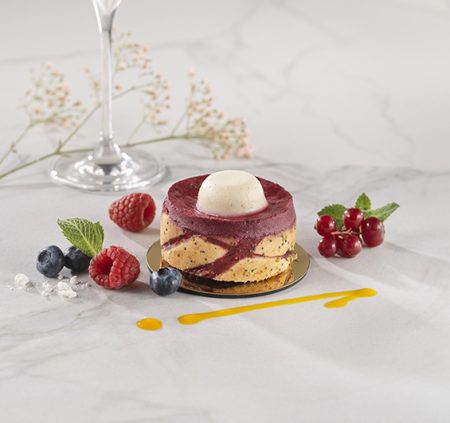 Rosalie's – A Place To Be: Free!
The insiders' tip
among gourmet lounges.
Savoury. Sweet. Smooth. Selected. Sparkling delight at the champagne bar. Pleasure lovers transform the hustle and bustle of the KÖ into casual pastime at Rosalie's. Enjoy the cosmopolitan atmosphere and a fine selection of delightful delicacies, lovingly arranged. Sweets & Cakes, Moët Rosé and cassis tartlet, a variety of Deli Plates, e.g. a vegan tartar or simply a rustic bread – we serve you delicacies and titbits according to your personal gusto. Rosalie's: Great selection within a tasteful ambience.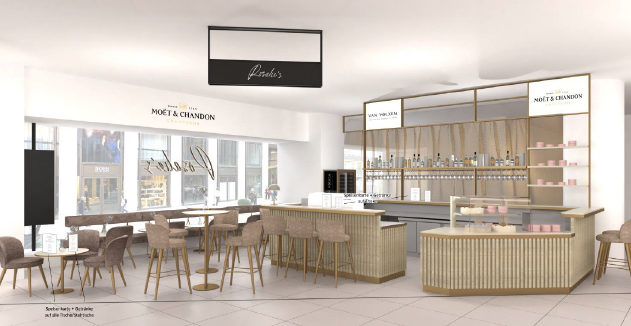 Finally, a lovely place to stop off at on the boulevard. An outdoor terrace was still missing around here.
Finally a nice place to stop for refreshments on the promenade. An outside terrace was missing here on the corner.
DELIGHTFUL DELICACIES WITHIN COSMOPOLITAN ATMOSPHERE
It can be for a classy lunch break, after work, or in between shopping - I always find a tasteful space at Rosalie's.
Königsallee 1-9
40212 Düsseldorf
Monday to Saturday: 9:30am until 7:30pm